Connection • Collaboration • Community
The Cedar Park Chamber is a community of businesses dedicated to making Cedar Park the best place to live and work. Through innovative community initiatives and exciting opportunities for connection, The Chamber brings together local businesses to plant the seeds of the future.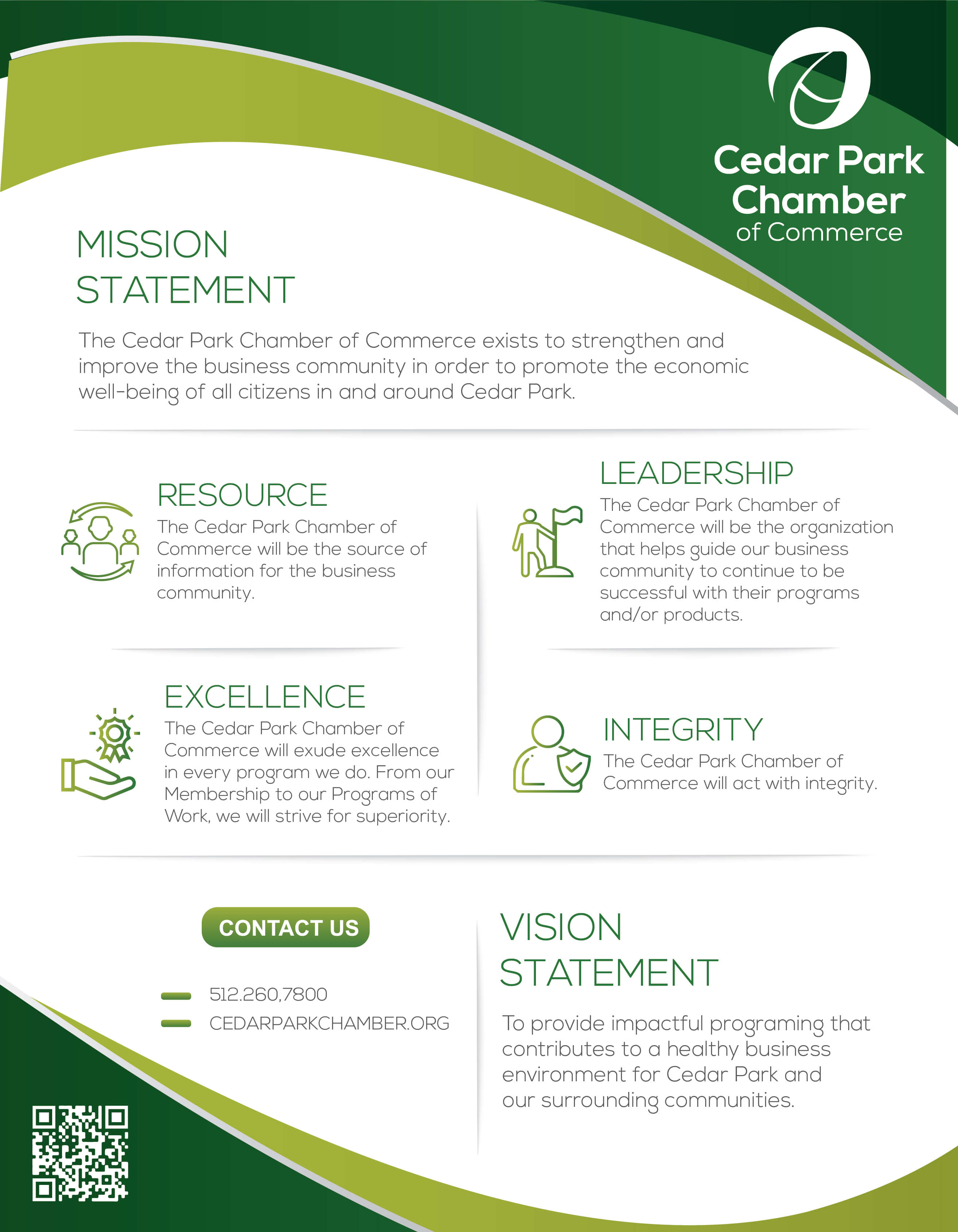 The Cedar Park Chamber of Commerce has been the voice of the business community since its founding in 1973. A strong, dynamic business community benefits everyone in western Williamson County. The Cedar Park Chamber connects local businesses, service organizations and all levels of government to create an environment where people want to live, work and play.